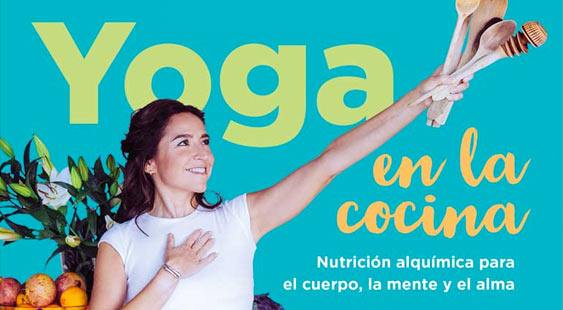 Having your brand-new book in your hands is not like holding a newly born child, not even close. However, I feel so excited that it seems as if I had an entire butterfly farm in my stomach. September 4th is a key date in my life, and I hope that also significant in yours, because Yoga en la cocina, nutrición alquímica para el cuerpo, la mente y el alma, my next book, comes out. 
There is a passage in the Bhagavad Gita where Krishna teaches Arjuna an essential lesson in the path of Consciousness: that the secret to yogic action is to do your work with the most loving intentions and free of any attachment to the consequences. Yoga en la cocina contains high amounts of love, not only mine but also of the many people that have contributed to its creation. The job is done, now it is time to release it to the world and to you, dear reader. Above everything, the book has been written thinking about you and, even though what happens once you buy it is not under my control, I do wish that you enjoy it, that it teaches you to delight consciously in the simple things of life.
Some people ask if the book is about yoga poses practiced on the kitchen counter (ha!) or if it has recipes. I can only reveal that the main subject is yogic lifestyle and that is based on the ancient wisdom of Ayurveda. It offers tools or recommendations that can improve the life of everybody in your family. The rest, you will discover it once you have it. My brother just saw a copy and he says that it is very educational, beautiful and easy to use. What are you waiting for? Go to the bookstore and buy your own copy.
Cooking is loving