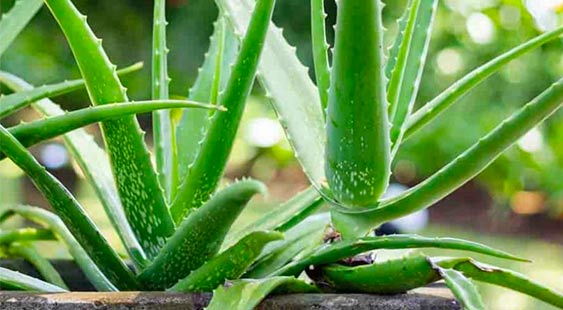 There is a 100% Spanish superfood: aloe vera, a miraculous plant in Ayurveda, with medicinal properties that were highly valued in India, ancient Egypt, Greece and Rome. Even though there are many varieties, only a few of them have healing benefits and the most powerful of all is native from northern Africa and Spain. 
Soothes inflammation and bacterial processes.
A powerful anti-fungal, helps with the treatment and prevention of candida.
Calms digestive problems like ulcers, colitis, irritable bowel syndrome or constipation.
Soothes skin issues like burns and superficial wounds.
Purifies and oxygenates the blood, liver and kidneys.
Stimulates the immune system.
Aloe vera is recommended as a purifying tonic and powerful regenerator. Clears the blood from impurities at the same time that favors the creation of new blood cells.
Take two tablespoons of organic aloe juice first thing in the morning. If the taste is too strong, dilute it in your morning glass of water.
You can also extract the gel directly from the plant leaves, in the LIVE on Tuesday 16th at 15:00 I will explain how and we will speak about other fantastic superfoods for Spring.
aham prema – we are love
Photo by zelle duda on Unsplash