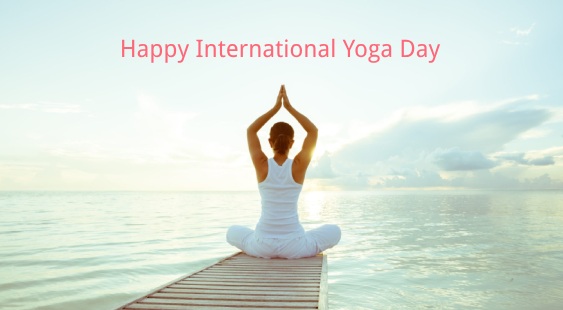 Coinciding with the Summer solstice on June 21st we celebrate International Yoga Day. Because of that, today I bring you five ways to join me in the celebrations that will occur all around the planet: 
Attend a yoga class. If you already practice regularly, I am sure that your studio will be doing something special. Most specialized yoga centers offer workshops or special classes that day. If you haven´t  hopped on a yoga mat yet, it is the perfect day to start!
Buy a book on yoga or take out of the library and start practicing on your own. Nowadays there is a huge number of publications that include guided yoga routines. My books  Una fiesta para el alma and Yoga en la cocina are two of those, but there are infinite more.
Read my latest article in Yoga en Red "Día del Yoga 2018, centrémonos en lo que nos une". It talks about the practice that unites all the branches of this ancient discipline and about how to enhance the essence of the inner path.
If you like cooking, that day prepare an indian inspired vegetarian meal. Play with spices, textures and flavors. At this time of the year, markets are packed with veggies and fruits of all kinds. Remember that when you combine vegetables, pulses, seeds and whole grains, your body-mind receives all the nutrition that it needs.
Meditate at sunrise. As a true yogin, that day get up before the Sun and celebrate life meditating at sunrise. In my meditation course Momento Oasis there is a beautiful one called "Time of ambrosia", you might want to check it out.
And overall, may we remember that we are all part of the precious fabric of Consciousness that we call universe. May our thoughts, words and actions contribute to the awakening of all beings, everywhere.
Namaste