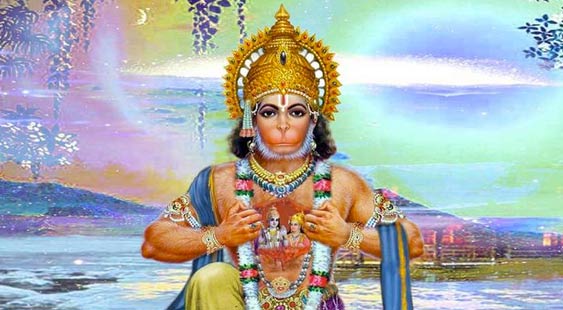 Tomorrow, March 31st, 2018, yoga celebrates the birth of Hanuman, the most loyal devotee, divinity with a monkey´s face and the powerful body of a superhero. He helps us cultivate the inner strength, resilience and energy necessaries to sustain harmony in our world.

Hanuman symbolizes devotion towards love and is an avatar of god Shiva himself. He stands out because of his spiritual strength, his magical powers,  the valor, intelligence and an authentic spirit of service. Even though he portrays a monkey´s face, Hanuman has overcome the animal aspects of himself, the lower mind and the personal egos. Many humans can not say this, don´t you think? He never forgets that the motivation of his practice and his life is serving the highest: divine love and cosmic order. Honoring Hanuman awakens the purest intentions of our practice and supports us in the process of awakening the divine within the heart.
There is a beautiful hymn that yogins sing to Hanuman in his birthday. It is called "Hanuman Chalisa", was created by the Indian poet Tulsidas in the 16th century and is composed of forty short verses that heighten the virtues of the biggest devotee of love. I love the last verse in which we ask him to always remain living in our hearts.
In the following links you will find three version of the Chalisa, with lyrics, for you to listen and sing karaoke style. Chant this praise at the top of your lungs if you want and awaken in you the divine qualities that are most necessary for our times.
I like this one because it is very authentic: click here.
Krishna Das´ version is full of bhakti: click here.
Shekhar Ravjani´s  has a modern and sweet feeling that I love: click here.
To Hanuman, who helps us fly over all dangers, to the power of love that heals and transforms everything, to the awakening of the Self we sing.
Jai Jai Hanuman!!!