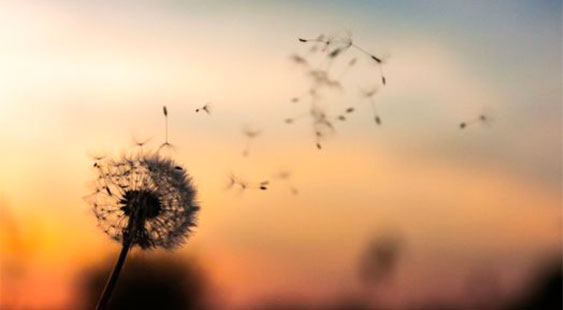 The practice of detachment is very freeing and healthy, each time that I do an in-depth cleanse of my home I take off my shoulders huge weights. Saying "bye-bye" to objects is relatively easy, but How do we do it when we talk about people? We open the month of relationships with this yogic concept that instead of separating us from others, it is going to bring us closer to one another.

People get close or move away as if it was a beautiful dance, some enter our lives, others depart, and we share the life experiences that we call relationships. Many times things start to go wrong, soon or late, because of many different reasons, but if we want to start to really enjoy the portions of life that we spend together, it is our expectations what we should let go of.  How many times we hold on to what we think is right, to the yearnings and false illusions, creating unhappiness for us and for the other person… Release all of that and your relationships will be full of love, unconditional and free.
More about this on the LIVE on Tuesday 5th. I will be there with my screens open: facebook and instagram.
aham prema – we are love
Photo by Dawid Zawiła on Unsplash