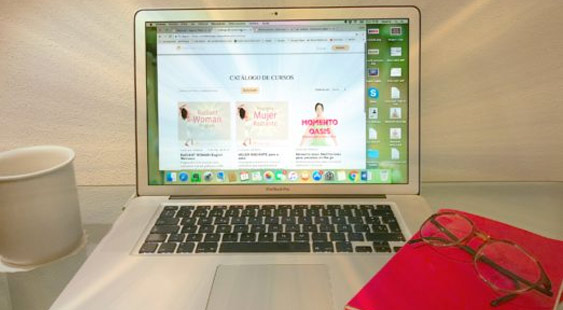 Sometimes, plans need to be changed. Today I had in mind talking to you about forests, green and flowers, but I have realized that I have been making some noise in social media about the new online programs that I am offering and I need to let you know about the latests news in zairalealyoga!

You will see that in the homepage´s  menu there is a button now that says "Online School" and the reason is that finally, and with the greatest excitement you can imagine, this project that I have been working on for quite a good time is finally coming out.
Zairalealyoga´s Online School is born as a space from where I offer courses, meditations and classes for all. At this moment you will find:
The star program Radiant Woman in its online version. It is the definite course for the awakening of the feminine essence in women, making us capable to heal, transform and bringing forth quantum shifts to our lives.
Momento Oasis, a program made of twelve guided meditations for people on-the-go, with little time but an authentic desire to take on a lifestyle of conscious celebration. They are only in Spanish (for now) and you can purchase them all together or bring them to your life one at a time.
In Autumn, you will be able to take the Radiant Living Online course, the basic program on ayurvedic lifestyle and wellness that will radically turn your life towards the absolute health of your body-mind-soul.
Each week I will be adding a thirty minutes yoga class for everyday practice, webinars centered in specific themes related to yoga, ayurveda and spiritual lifestyle that benefit all of us so deeply, as well as other workshops and programs that I will reveal when is time. Together we will grow, you, I and the zairalealyoga´s Online School. This is why I want to do it listening to what you would like to see in the offerings menu.
Peace and Love