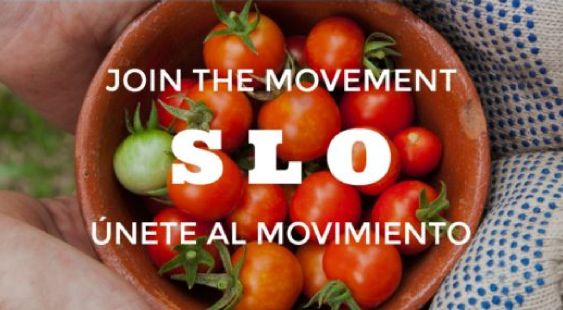 Do healthy diet books are hard for you to get into because everything in them sounds weird or you don´t have time right now to shift your life 360 degrees? No problem! I have the perfect post for you today, with the most basic and powerful recommendation, capable of filing your life and kitchen with radiant health. One of the most valuable parts of my book Yoga en la cocina  is the chapter in which I speak about the basic nutritional principles because sometimes we get tangled in complicated things when the healthiest changes come in the most simple ways:
Turn into a SLO diet "simple, local, organic" 
SLO reminds us of the word "slow" and it refers to the slow foods movement, a divine opposite to the fast foods industry that is based on processed , fried dishes, made from unnatural ingredients. SLO means:
Simple– prepare your foods with love, making sure that you can recognize all ingredients, their textures and colors. A simple food is characterized by the fact that it doesn´t have many ingredients and it doesn´t require a huge preparation process full of cooking steps. On the contrary, it is packed with nutrients and the simple intelligence of life.
Hands on: a dish made of steamed veggies sprinkled with olive oil and herbs is super easy to prepare.
Local- the closer you are to the source of origin, the better. Among other reasons because the transportation from the place those foods come from doesn´t require thousands of liters of gas, they don´t pollute the environment and you can make sure to be eating seasonal foods that contain the nutritional information of the land that you step on.
Hands on: spend fifteen minutes to browse the internet and find the stores in your area that sell local foods and include them in your list of places where you shop regularly.
Organic- organic foods are denser in nutrients, more flavorful and are free from hormones and pesticides. Also, they are not genetically modified and are better for the environment.
Hands on: buy organic as much as you can and say "no" to all things that lack the green stamp on the label.
And yes, the SLO diet is also a slow way of nourishing and this means that everything happening in your kitchen happens in an atmosphere of calmness, free form rushing.
Om yum yum, enjoy!