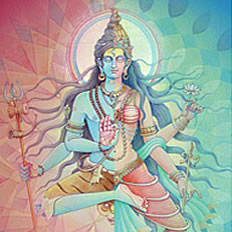 T
he equinox that just passed marks the time when night and day are in perfect balance, they last the same and neither of them is dominant. What do you understand for "balance"? Do you think that it can have an influence in your state of health and wellbeing?
The definition of health in ayurveda has as central element the concept of balance. According to this tradition, a healthy person is the one whose metabolic principles work on equal terms; the digestive fire, tissues and the process of elimination are harmonized. Also, the working of the mind (especially this!) as well as the sensory and motor organs must be balanced.
I ask myself today about aspects of ourselves that might be present in our lives in an unhealthy proportion. Look at the following pairs of ideas and observe if you give them the same importance:
inhale – exhale
Sun – Moon
activity – rest
receiving – giving
talking – listening
thinking – feeling
mind -heart
sense of direction – allowing the flow
sound – silence
the I – the Self
being inside – being outside
past – future
When the balance doesn´t incline to one side or the other, you are overtaken by the sensation of being in the middle, in present moment awareness. Then you remain in the deepest calm, in the totality of Being, where there are no barriers or separation. Yoga and Ayurveda teach that when you balance opposite forces you are radiant, you are simply and fully yourself. This translates as a state of limitless health in which you enjoy everything in life, moment by moment.
Happy Spring to all!!
Coming up
Bits of wisdom workshop
Spring cleaning with yoga
March 22 2014, saturday 10:00 – 12:00
at Zunray
Click here to email me for more information →
Teacher training
April 2, 9:00 – 18:00. April 6, 9:00 – 18:00
at Zunray
Click here to email me for more information →
Crazy about Yoga
Class for experienced practitioners
Saturday, April 12th · 10 – 12h
at Zunray
Click here to email me for more information →
[space height="40″]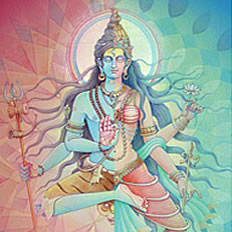 E
l equinoccio que acabamos de pasar es el día del año en el que la noche y el día están en perfecto equilibrio, duran lo mismo y ninguno de los dos es dominante. ¿Qué entiendes tú por equilibrio? ¿Crees que puede ser un factor importante en tu salud y bienestar?
La definición de la salud en ayurveda tiene como elemento central el concepto de equilibrio. Según esta tradición, una persona sana es aquella cuyos principios metabólicos funcionan en igualdad; el fuego digestivo, los tejidos y el proceso de eliminación actúan ecuánimemente. También deben estar en equilibrio el funcionamiento de la mente (especialmente!) así como los órganos sensoriales y motores.
Yo hoy me pregunto qué rasgos personales están presentes en nuestra vida en una proporción poco sana. Observa las siguientes parejas de ideas y observa si les das igual relevancia:
la inspiración – la espiración
el sol – la luna
la actividad – el descanso
el recibir – el dar
hablar – escuchar

pensar – sentir

mente – corazón

el sentido de la dirección – el dejarse fluir

el sonido– el silencio

el yo – el ser

estar dentro – estar fuera

pasado – futuro
Cuando la balanza no se inclina ni a un lado ni a otro, te invade la sensación de estar en el centro, en la conciencia del presente. Entonces te encuentras en la calma más profunda, en la totalidad del Ser, donde no hay barreras ni diferenciaciones. El yoga y el ayurveda nos dicen que cuando equilibras fuerzas opuestas estás radiante, simplemente "eres" a más no poder. Eso se traduce en un estado de salud sin límites en el que disfrutas de lo que hay en tu vida, momento a momento.
¡Feliz entrada en la primavera!!
próximamente
Talleres pizcas de sabiduría
Limpieza de Primavera con el yoga
sábado 22 de marzo 2014, de 10h a 12h
en Zunray
Haz click aquí y envíame un mail para más información →
Formación para profesores
miércoles 2, de 8 a 18h y domingo 6 de abril, de 9 a 18h
en Zunray
Haz click aquí y envíame un mail para más información →
Locos por el Yoga
Clase para yogins con más experiencia
sábado 12 de abril, de 10 a 12
Haz click aquí y envíame un mail para más información →