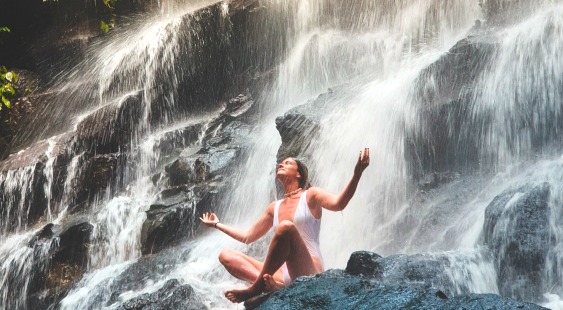 Yes, I know that it is a little early to think about Christmas gifts, but I am offering some very powerful experiences in the new year and I can´t wait to share them with you. Reading an article about consumers and markets I learned that the tendency right now is to purchase experiences and not objects. Well, the ones that I introduce today to you are incredible because they have the capacity of transforming your life for good, are bio & organic and only leave a print of Light on the fabric of existence.  Enjoy them and gift them to others!

Radiant Living, "Detox" Special – on March 28th, 29th 
The fundamental course on yogic lifestyle this year is focused on the purification processes. Take advantage of the Spring and bring into life the detox program that will entirely rejuvenate you body-mind-soul.
Click on the link: zairalealyoga.com/en/radiant-living-march-2020/
---
Radiant Woman, Ayurveda and yoga for women – May 9th, 10th
This program offers the definite guidance towards the awakening of the inner feminine power, allowing us to blossom as the great woman that heals, nourishes and creates life. Very appropriate for all phases of life.
---
The art of teaching yoga, methodology for teachers – June 30th to July 5th 
Teaching is an art and each yoga class has the potential of becoming a master piece that reaches the heart, mind and body of many students. This six-days intensive is created for yoga teachers that wish to enrich their didactic skills.
Click on the link: zairalealyoga.com/en/the-art-of-teaching-yoga/
♡
All three programs will take place at Zunray yoga studio in Mallorca and the daily schedule will give you some time to rest, go to the beach and commune with nature in the afternoons.
If you are registered with Yoga Alliance, all my yogic experiences count as CEs or "continuing education" credits.
Make them yours before all spots are booked!
aham prema
Photo by Filbert Mangundap on Unsplash