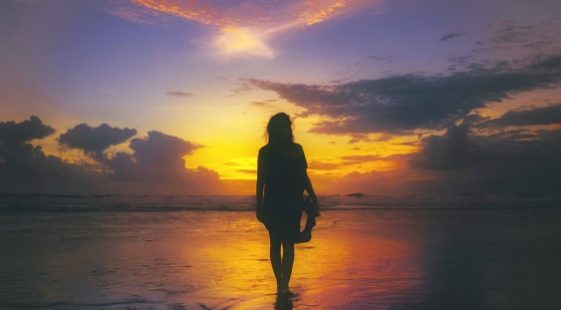 In September I tend to feel as a baby taking her first steps or like the times when I travel to a new country. Certain insecurity, my sense organs quite open and a huge desire of doing the best I can, absorbing every bit of experience. This is why, before getting fully immersed in the work and life cycle, I would like to share with you the tools that will help you start on the right foot and remain that way!
The first thing is to remember daily the wonderful sensations of freedom, carelessness and tranquility that filled every second of your vacation. Every morning, before getting out of bed, keep your eyes closed and evoque the spirit of the last few weeks. Breathe and enjoy it. Remember the sensations of happy innocence, the feelings of not having a schedule, liberated from the burden of responsibilities. After a few minutes, take several deeper breaths, open your eyes and get ready to live a new day with this same attitude.
When you feel that the day-to-day hurries you up, stop and slow down. Nothing has to happen "now" and only life-or-death circumstances require immediate action. Slowing down the pace and living at a more down-to-earth pace are probably some of the most difficult things in modern life, but I can assure you that it can be achieved, with practice. Rushing is not good for anyone, moreover, many times it makes us mess up and act from who we are not.
Everyday, go on a micro-holiday. It can be a mini meditation, a short relaxation or a few seconds of conscious breathing. For fifteen minutes, care less about the world. I like to set an alarm and disconnect. Unconsciously, I know that for the time until it goes off, nothing exists except what is going on in the moment. You can practice this everywhere and anytime: at a break from work, while you taste a delicious meal or sipping a cup of your favourite beverage sitting at a terrace with wonderful views.
I am soooo happy to be back!!
aham prema – we are love
Photo by Tomas Jasovsky on Unsplash