My books
Writing is another one of my passions. The fist book I wrote, I was five years old. It was titled Ana, the dancer, an illustrated book about a princess that filled her castle with light every time that she danced.
Yoga en la cocina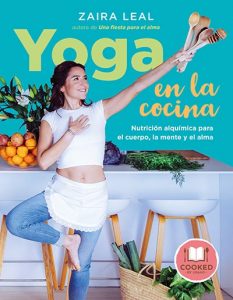 We are in need of things that truly nourish us. Yoga en la cocina is educational, entertaining, practical, transformative and delicious. A recipe book to nourish your body, but also your mind and soul. You will find holistic recipes organized in different areas that are very important nowadays.
---
Una fiesta para el alma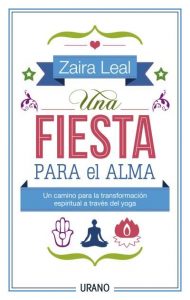 If you have the intuition that life is more than the accumulation of experiences, this book is for you. Si intuyes que la vida es algo más que acumular experiencias, este libro es para ti. Una fiesta para el alma will allow you to harmonize your life in a way that will take you to experience an endless peace. It is practical guide that will take you thorough your process of transformation during three months. Pure, simple and full of joy from the start.
---
Publications
Una Fiesta Para El Alma ➔ [ libro – formato pdf ]
Introducción y primer capítulo
Articles
Every month, I contribute to the digital magazine Yoga en Red.
Follow my articles here ➔
You can also follow the Zunray Sparks that I prepare every month for the studio where I teach my public classes in Palma de Mallorca.