Do you have your own story of awakening? We will share it with others.
Tell me: zaira@zairalealyoga.com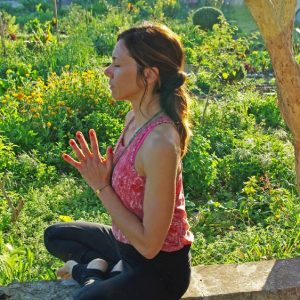 "I met Zaira in a preparation for birth workshop. I was pregnant and full of fears. After taking the workshop, I continued attending prenatal yoga classes, after that postnatal. Later on came the regular yoga classes and additional workshops. Little by little I came to enroll the teacher training.

Not only it changed the vision I had about the birth of our first son, but also, class after class, I discovered the best within me, which had always been within.

Currently, I teach yoga classes that I balance with my work and family and I hope, one day, to be at the height of my teacher!!
Thank you, you are a great woman and an amazing inspiration."

Estefanía P.
---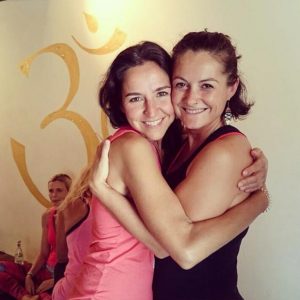 "Zaira knows light and takes us towards it. Very few beings have the capacity to show me the path, Zaira is one of them, her presence is catalyst and holds great revelatory mastery.

I with that more beings are taken towards their inner light.

I love you, teacher, sister, soul friend."

Saskia G.
---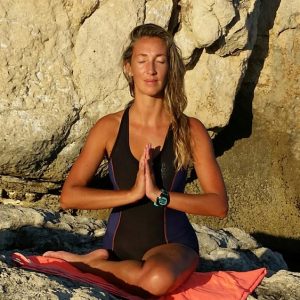 "I want to thank the beautiful experience that I have had with the coaching program for yoga teachers with Zaira. We have only shared three classes, but it has been enough to shift something that I needed to change. Now I know how to manage my energy levels during my classes and practice. Her knowledge and dedication have created a before & after. I feel way more confident in the path that I have chosen as teacher.

Highly recommended, she is pure light. Thank you, Zaira, thank you Zunray studio. As Zaira says Let´s fill this world with Love! Namaste."

Paola.
---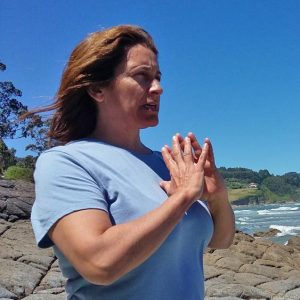 " Sixteen years ago, after my oldest son was born with a rare disease, and after looking desperately for something that helped me remain strong so I could help him grow, I started the practice that soon became an indispensable part of my life: yoga. It is now my passion and my job. It has also been the lantern illuminating my path, the refuge and the North star. there is also a before & after meeting my teachers. they are two great women. One of them is you, Zaira. I never stop learning what you teach, what you speak about, never stop watching the Light that comes from you. Thank you, thank you, thank you, teacher".

Angels A.

---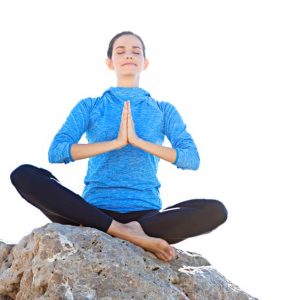 "You are an absolutely fantastic teacher!

When I started the yoga teacher training with you, I really started to follow my own path in this life. This is the reason why I have had such a deep change at all levels. You have guided me (and continue doing so :) ) with your eternal patience, sensitivity, fineness and giving me your personal attention. During the course, I started hearing my inner voice at a higher volume and, since then, it is easier for me to connect with my Higher Self. You have taught me so many things and have given me so many tools so I can grow spiritually. Plus it is not only the knowledge, but also the kind of teacher that you are. It is an art to know how to teach, how to feel people, to prepare wonderful classes and to share information that later one will serve my life outside of the yoga mat and the studio.  A teacher that has been teaching for so many years and still prepares the classes and themes with such care, has great value. The themes of your classes as well as your writings come always at the right time.

Thanks to one of your articles, now I take all the necessary supplements for vegetarians. It might be that before I had heard about the importance of vitamin D3, as an example, but I didn´t start to really bringing it into my every day until you wrote about it.

With all the things that you do, you are a great role model and this is why I believe in you. In your "Radiant Living" workshop I learned how to better take care of myself. Each morning I perform the self Ayurvedic massage. I can´t imagine my life without it :).

It also helps me a lot the fact that you keep encouraging me in class, that you are a joyful human being with great positive energy. It is very pleasant to come to your class and work with my body, mind and soul. I like it because you make me come out of my comfort zone and you offer a gentle but at the same time powerful practice. the practice has helped me to let go of inner fears. Something very important that I have learned is to be compassionate with myself first. This way, compassion towards others has also grown. You have supported me in the not-so-good times and have helped me to be more acceptant of myself. I feel so grateful to have known you, to have you in my path and grateful for your existence!!! You have done an amazing job with yourself, being so strong and full of life energy, capable of supporting, serving and guiding all the people that come to your classes, workshops and that cross paths with you. THANK YOU."

Kristine Z.
---
When I first came to Mallorca nine years ago, one of the first things that I did was to visit several yoga studios and try different classes. One day I landed at Zunray (at that time it had a different name) and I met Zaira and the practice of Anusara yoga. Right at that first experience I felt that I wanted to work with her, that I would learn a lot form her. It has been this way since then, still is.

Years later, she also introduced me to the practice of Bowspring Yoga. Independently from the styles or methods that she presents with clarity, respect and deep knowledge, her teaching goes way beyond the technique. Each class is a story that involves, cares for and hugs every student. Many times I have the sensation that she is talking directly to me, as if she knew exactly in which moment I am or what is my current inner process.

Each class has a theme and a structure; an opening, a peak and an closure. Zaira makes all of us to be active participants of that tale, of that journey. Her wisdom is revealed every moment of each class. She is never short of words and never speaks unnecessarily.

I also attended her teacher training where it became even more evident the mastery that she has as a person, as yogini and teacher, not only in the subject itself but also in the way she shares it. I find it an art: to be able to see each one of us and to know how to explain each concept, when and in what depth.

Throughout the years I have also done private sessions with Zaira. It is an integral and holistic work that has given me insight, light, love and has helped me to feel my path (spiritual and emotional) in several difficult points of my life. Her deep simplicity, her gaze, compassionate heart, wisdom and integrity continue to amaze me, teach me and guide every day.

Infinite Gratitude!!"

Mia L. 
---
"My curiosity towards what surrounded the word Yoga made me find Zaira.
I started attending her classes once a week and as soon as I could I added another one (waiting a whole week to go to class again became too long of a time). One of the things that was more attractive to me, and still is, was the little story or anecdote that she brings to every class. It inspires me to live the practice in a very special way.
Her classes provide the space where I connect with myself, with my essence and in whatever way I feel at that specific moment. It is the space where I allow myself to Be.
When I started to receive her writings… I loved it. Many of my breakfast times happen with my coffee cup in one hand while I read the inspirational reading that will resonate within for a while. Her posts are the little spark that has taught me how to awaken the little details that allow you to live the day to day with a different sensitivity.
My curiosity towards wanting to know more took me to the Expansive Studies and Teacher Training that Zaira offers every year. The training has been an amazing experience, full of detailed contents and very well communicated (Zaira is an expert in her teaching skills).
I recommend it 100%, I consider it to be a beautiful experience and a great learning process… there is a before & after.
Her workshops are very interesting and different from what is offered nowadays. Their essence is characteristic and always offer a great amount of information to savor and deepen into during and after the events.
If I had to describe her with one word, that would be Celebration."
Esther M.
---
" I am still assimilating what I have experienced this weekend with you, Zaira. One of the aspects that are more important to me at the time of teaching and of receiving knowledge is simplicity and integrity. Thanks to your clarity during the practice I have been able to improve different alignment principles and sensations that I had been working on for months. This doesn´t diminish the merit of the teachers that I have met before or of my own personal practice because,  in order to attain the final goal, we need all the work that precedes it. However, you have given me the definite key.

Your simplicity, born form the wisdom in your heart, your calmness, understanding, spirit of service, your vast technical knowledge are an example of how a yoga teacher should be. Then you add the sweetness and all of that makes you a unique person. Among the aspects that I didn´t like, I only want to say that my biceps almost bursted when you asked me to demo a handstand. He he he"

Iñigo B.
---
"I loved to learn how to connect a little more with my femininity and to identify myself within the frame of the goddesses qualities within.

I am a lot more receptive and aware of my feminine power.

Thank you! it has been a pleasure to participate in Radiant Woman."

Keilla D.
---
"Zaira has been one of the first yoga teachers with whom I have started to practice regular and steadily. I have been practicing and studying with her for over 5 years. Throughout this time she has given me numerous tools to deal with stress, improve my diet and develop my spiritual life and meditation. Over all, I am grateful because she has shown me the gradual way to reconnect with nature and to listen to my body. In yoga asana, she has known how to highlight my strengths and work with the weak ones. She has pointed the way towards progress. Her teaching is clear, precise and detailed without leaving out the spiritual aspect of the yogic path. Her classes,  workshops and trainings incorporate the wisdom of several styles of modern postural movement, emphasizing the revolutionary Bowspring method, the importance of nutrition and healthy living based in Ayurveda, and the tantric philosophical path. She has an incredible capacity to listen to people and to offer precise solutions. I would not doubt one second to recommend Zaira, my teacher and friend, as guide in any physical or spiritual consultation. "

Ewa S.
---
"I wanted to tell you that is fantastic that you offer the Radiant Living programs. I also would like to thank you. Since I participated in it last year, I feel much better and I notice how little by little I am shifting my habits and I can see improvement in all areas, physical, mental and spiritual!!! Radiant Living marked the awakening and the start of the new path that I walk now."

Mar P.

---
"I firstly wanted to thank the studio for supplying me with such an incredible experience in the mentor program with Zaira. I can't tell you how much it has impacted my teaching and my practise. I only had three classes with her, but I felt her warmth, attentiveness and knowledge left a noticeable impact on me. I really feel a lot more confident and excited as a teacher now. And I thank you and especially Zaira for that opportunity."

Natasha D.
---
"THANK YOU Zaira Leal for such a wonderful moment!! Only you can draw the best of the smiles in the faces of people. Your words, your mantras are the best gifts for a restless mind. Your tenderness and inner peace turn all the negative into positive. You are an angel from the sky!!! Namaste"

Lucía L.